I blogged previously on the inspirational experience that I had with my design cohorts as we explored our city and absorbed design cues during Mannington's Design Local event in Philadelphia.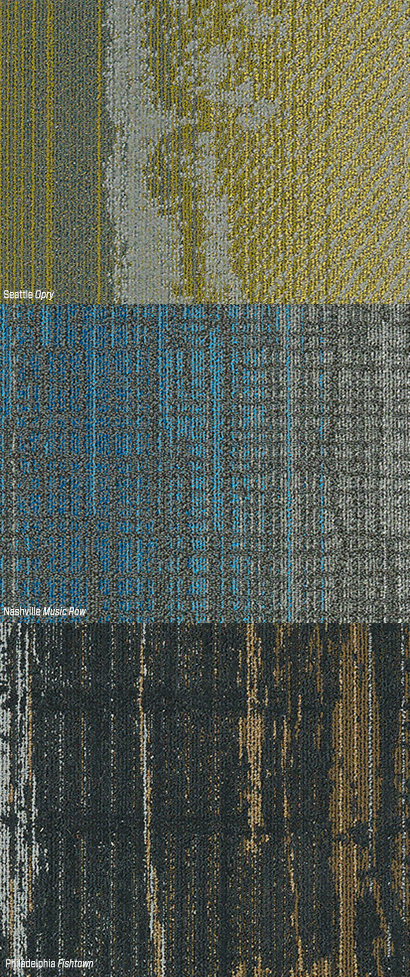 Recently, Mannington Commercial launched their newest carpet collection, "Design Local", based on the work of the Philadelphia, Nashville and Seattle teams. Each line reflects the impressions the cities had on the designers as they explored the cities and took some time to see their surroundings from a different perspective. In Philadelphia, we were lucky enough to also be involved in helping to inform the color palette more extensively, working directly with Mannington's designer.
What struck me immediately was how the three collections were clearly inspired by their cities' individuality and yet seemed to have a cohesive look and feel as a collection. Multiple pattern scales allow you to have a mix of planks that can are suitable for large and small-scale spaces. The color palette has a great mix of warm and cool neutrals as well pops of color, making the collection usable in many types of environments, including healthcare.
The Design Local experience is one that I will not soon forget. Working with such a diverse group of interior designers, as well as the Mannington team, really opened my eyes to so many different design perspectives. We should all strive to take time out to explore our designs in different ways with new people.